Post by mechajol on Sept 4, 2012 18:23:42 GMT 8
Greetings again, civilians!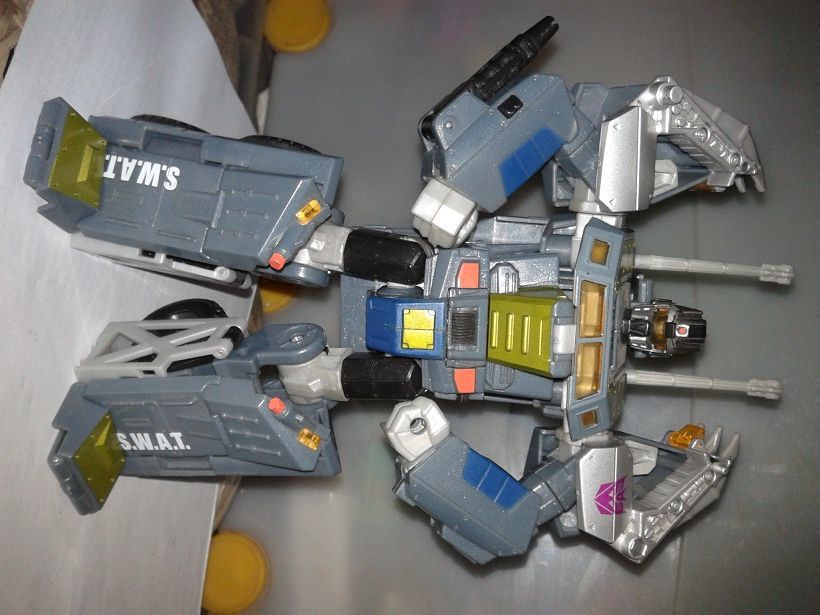 Coming from the last review, it seems that we won't be recovering any of our old weapons back and Swindle should be enjoying his stay at the gallows as we speak.
Now, we're going to continue with the new Combaticon reviews until we finally reach the new Bruticus form.
Combaticons are a very specialized unit in the Decepticon military. Elite, if you will. Each member of the squad has his own specialization that contributes to the achievement of our objectives! Now, in a war, intelligence and data gathering is essential. And we Combaticons are proud to have the best!
May I present... VORTEX!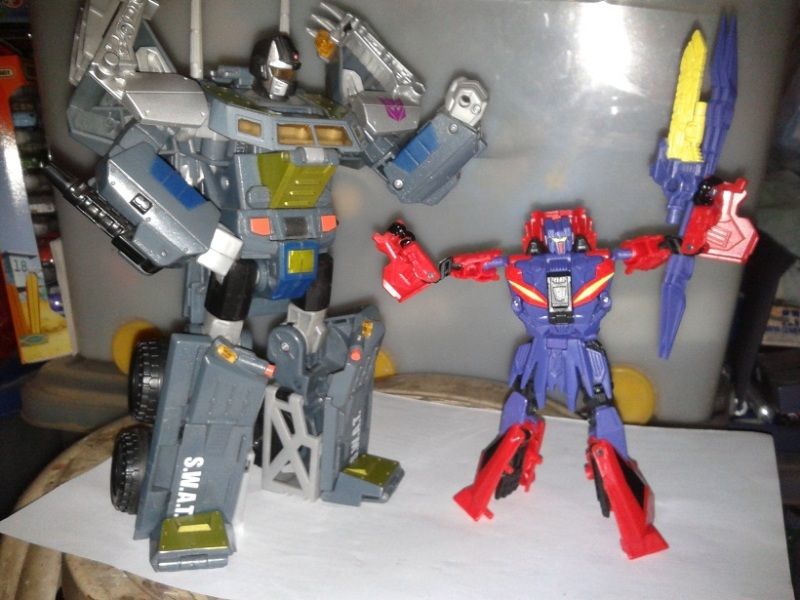 V: BOO-YAH BEECHEZ!
O: What the slag...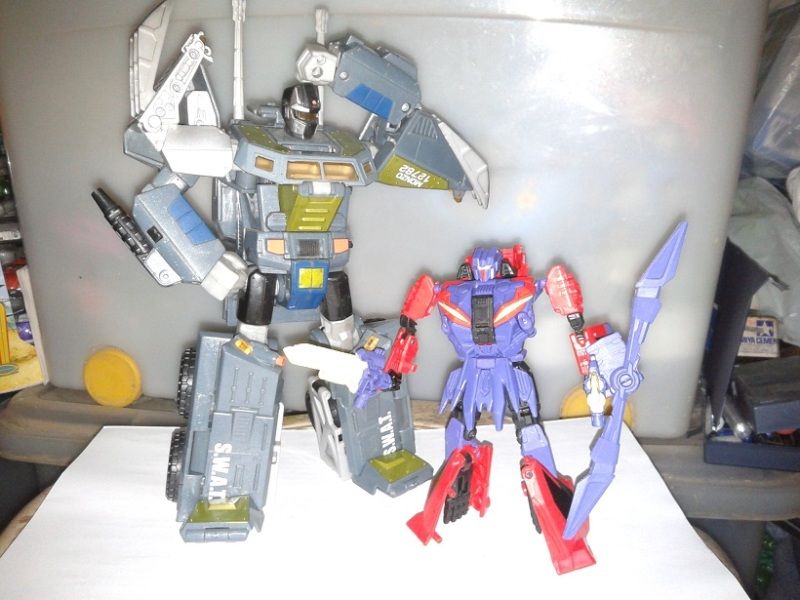 O: WHY ARE YOU WEARING A BAD SPIDERMAN COSPLAY!? HOW CAN YOU INTIMIDATE AUTOBOT PRISONERS WITH THAT GARISH COLOR SCHEME!?
V: LOLZ! RELAX, BOSS! WHO NEEDS INTIMIDATION WHEN YOU GOTS DA SWAG! SWAAAAAAAGGGG!!!! I BE SWAGGIN MUH SWAGGIN SWAGGER SWAAAGGG!!!
O: oh, Primus...
O: Now, present yourself...
V: HUZZAH!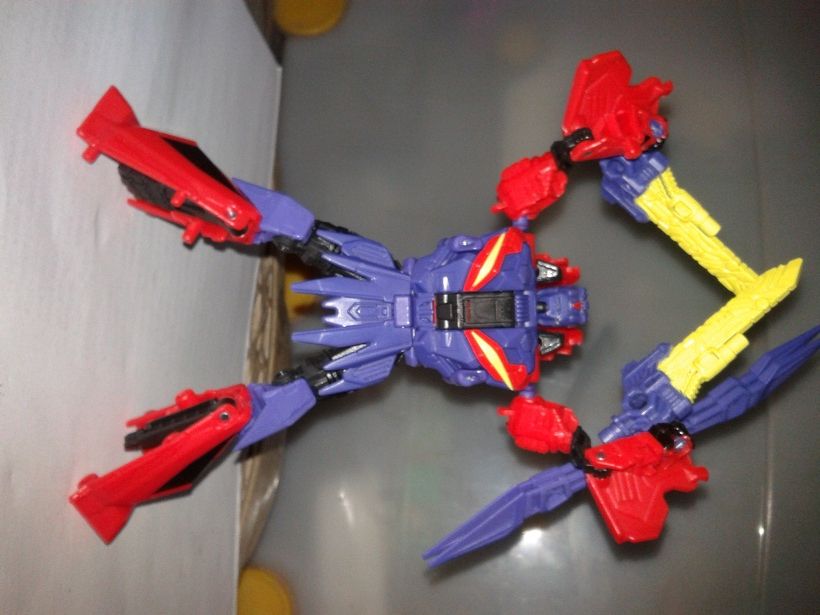 O:... like a Combaticon... giddemmetiswearimgonnashootsomeonefromhasbroforthis.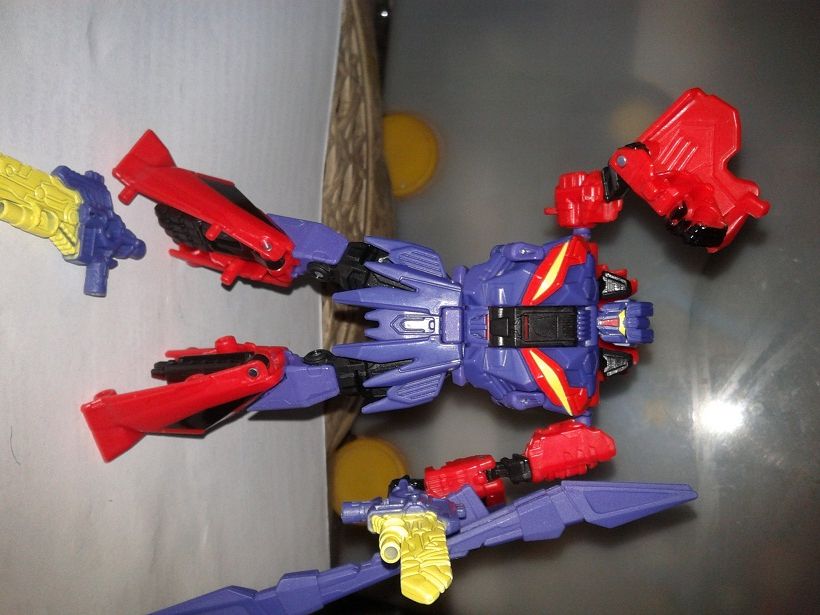 O: Alright. >sigh< Here's... Vortex. With a Spiderman colorscheme/bootleg color combination. Seriously, this shade of red is commonly seen among bootlegs. No. Really. And... Well, colors aside, Vortex apparently stole the skirt of a Gundam. Can you move, Vortex? Show us the range of your leg movement?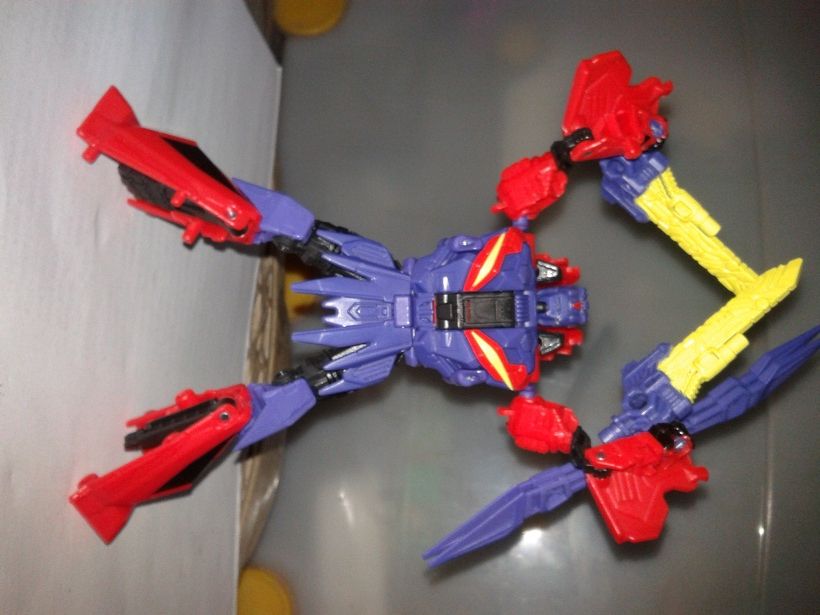 V: HUZZAH!
O: Right. Just. Turn around.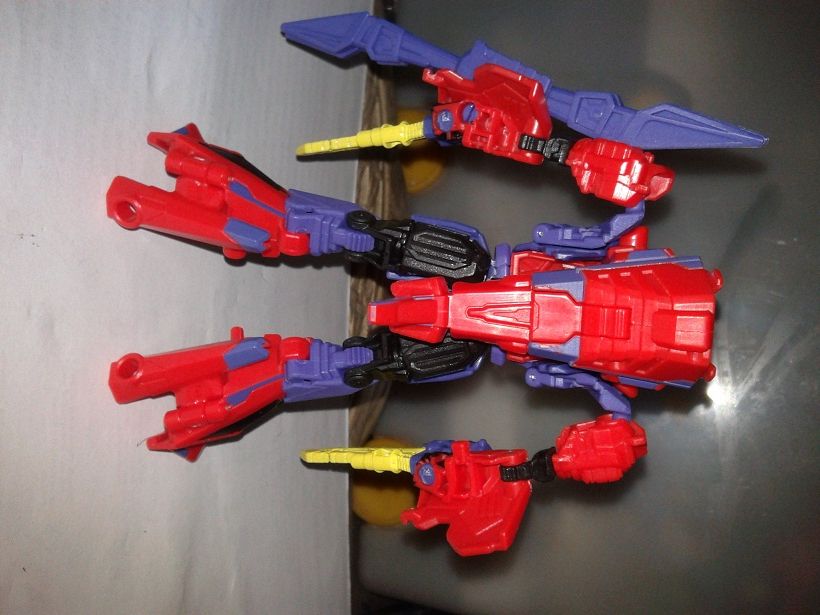 O: The lower legs are hollow, housing the Bruticus karate chop hand, but the hollowness here is not that disturbing unlike the others. Surprisingly, the whole toy looks solid. Looks.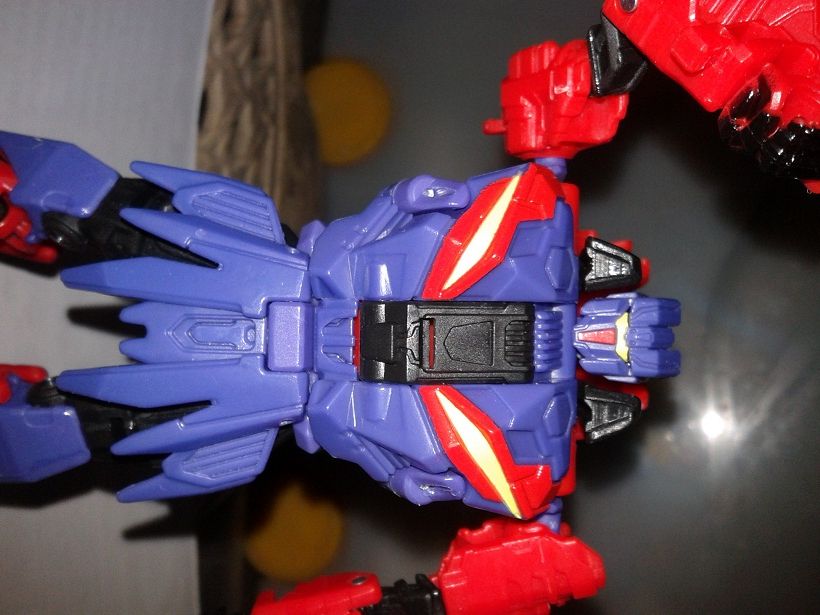 O: Because Vortex feels like a scout class more than a deluxe. Yes. Spindly arms, lightweight construction. And check out those frail biceps/elbow construction. Carelessness can snap these off.
O: The clownish red/purple color combo is complemented by clownish yellow that also matches bootleg yellow paint.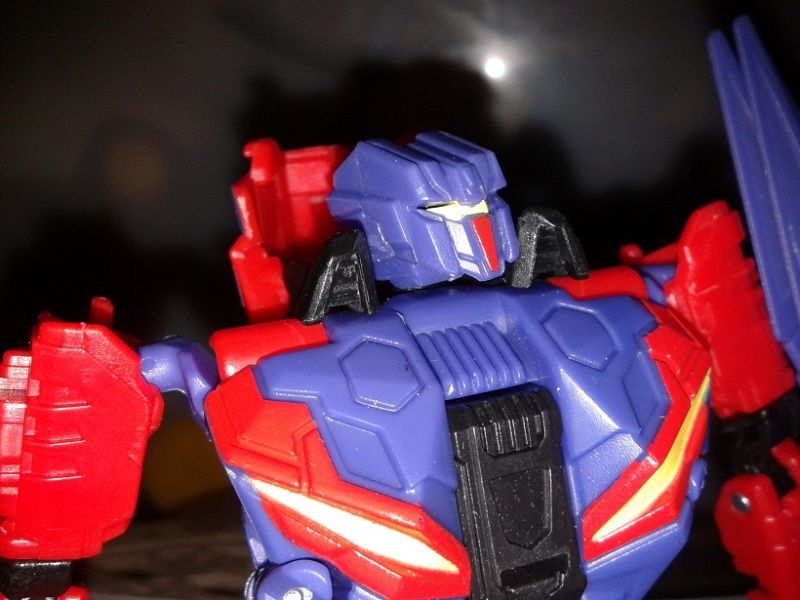 O: Headsculpt is good, but the head can't look sideways. It can, however, look up.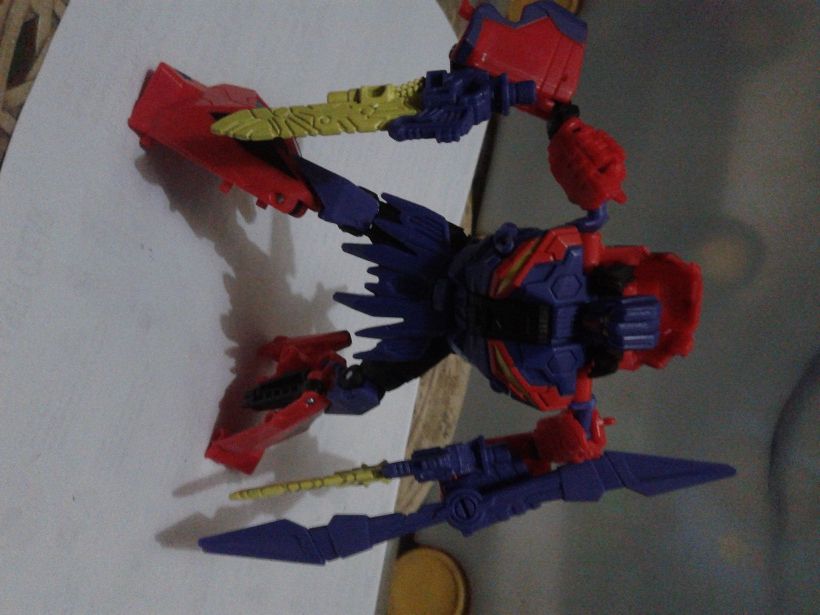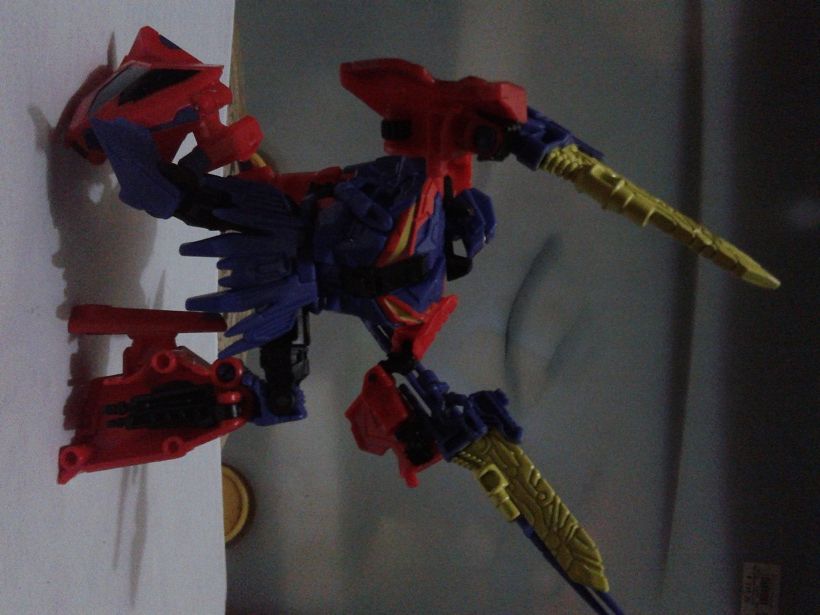 O: The Gundam skirt limits leg movement, but you can still squeeze out a few good poses. It even gives a scary silhouette, but everything is negated by that crappy colorscheme.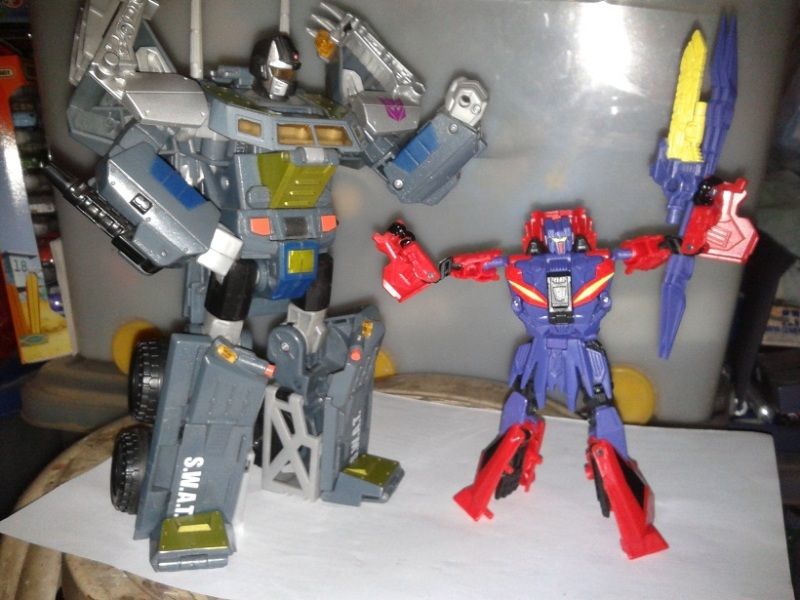 V: SWAG!
O: Sure, whatever. Vortex, transform!
O: WHAT THE FRAG!?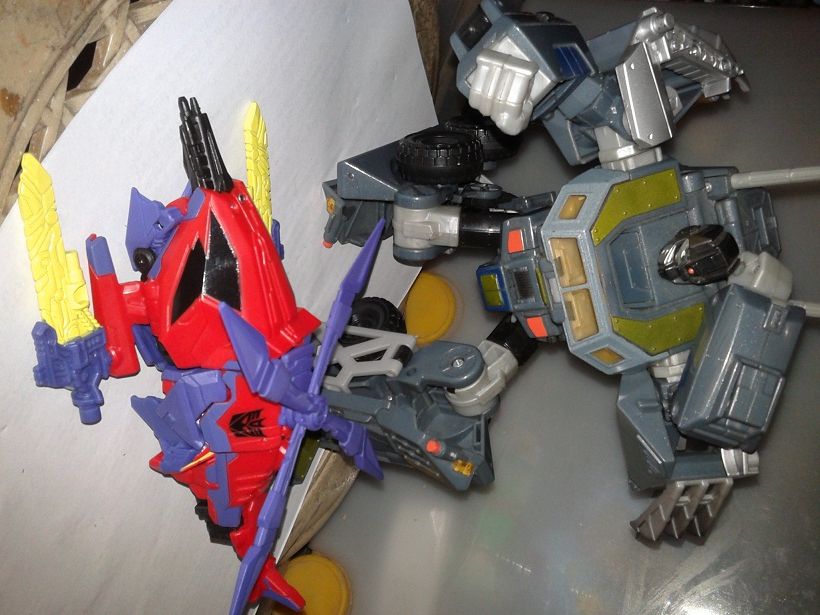 O: VORTEX!? WHO TURNED YOU INTO A RETARDED FISHCOPTER?
WAS IT THE SEACONS? TELL ME!
V: LOL! I CAN HAZ NEW ALTMODE! YOLO!
O:SomeoneinHasbrohastodieahorribleandpainfuldeathforthis.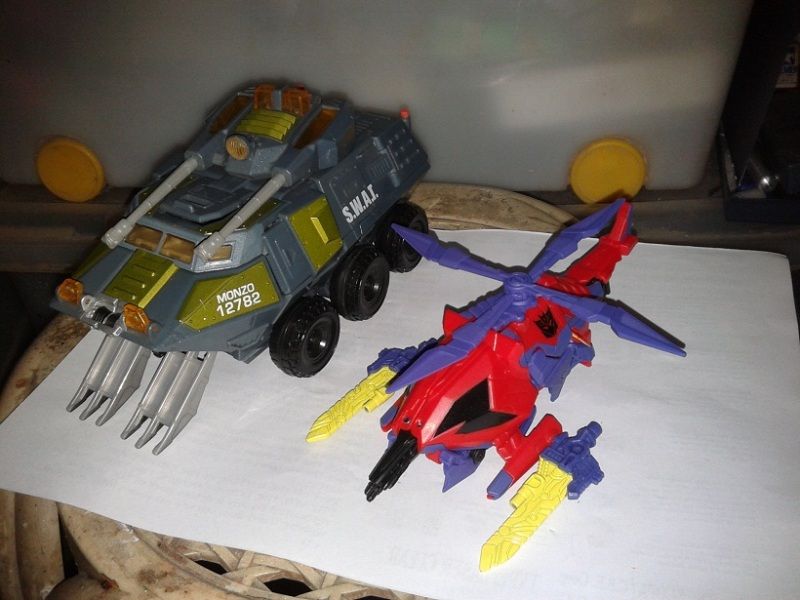 O: Transforming Vortex can be a bit confusing when it comes to the arms. Again, take care of the fragile elbows.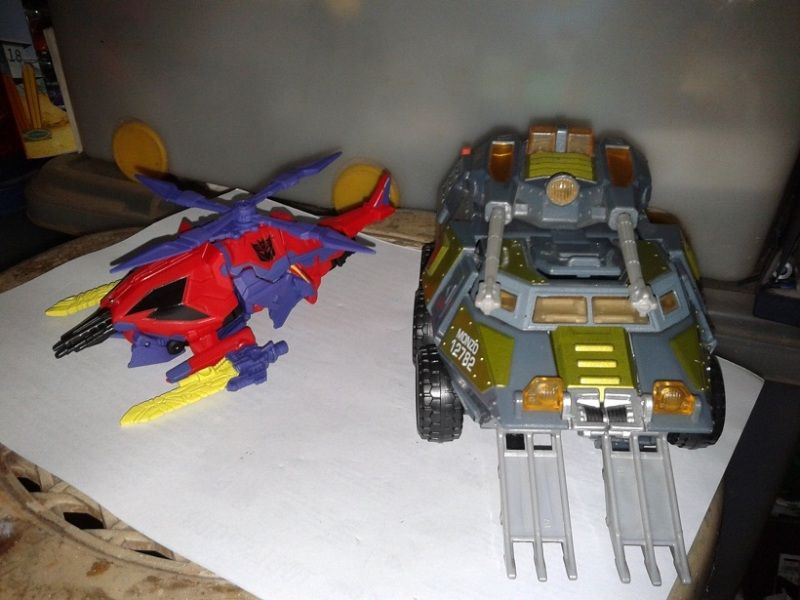 O: Copter mode, with these colors, make Vortex look like a Seacon more than a Combaticon.
*****
ONSLAUGHT'S REPORT SUMMARY
MERITS
- Decent robot form
DEMERITS
- Colorscheme designed by a blind person
- Feels cheap
- Gundam skirt limits poseability
- Limited head movement
- Fragile elbow design
- Chopper mode looks like a fish
RATING
2 out of 5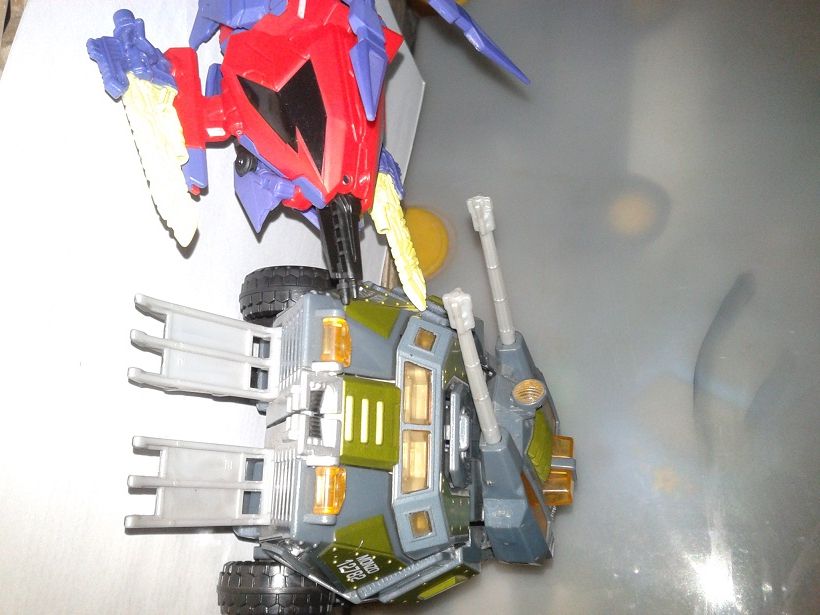 V: HEY BOSS! Y U NO REPLACE SWAT WITH SWAG!?
O: I hope you do know that SWAG means "Secretly We Are Gobots" right?
V: LOLZ YOLO!
O: I am the saddest tank in this war...